The Gamma Professional Series has everything the professional string player needs. They come with a solid stand, a comprehensive tool kit and many extras that make stringing easier and faster. Depending on the model there are e.g. semi-automatic pliers bases, string length measuring device and many other tools.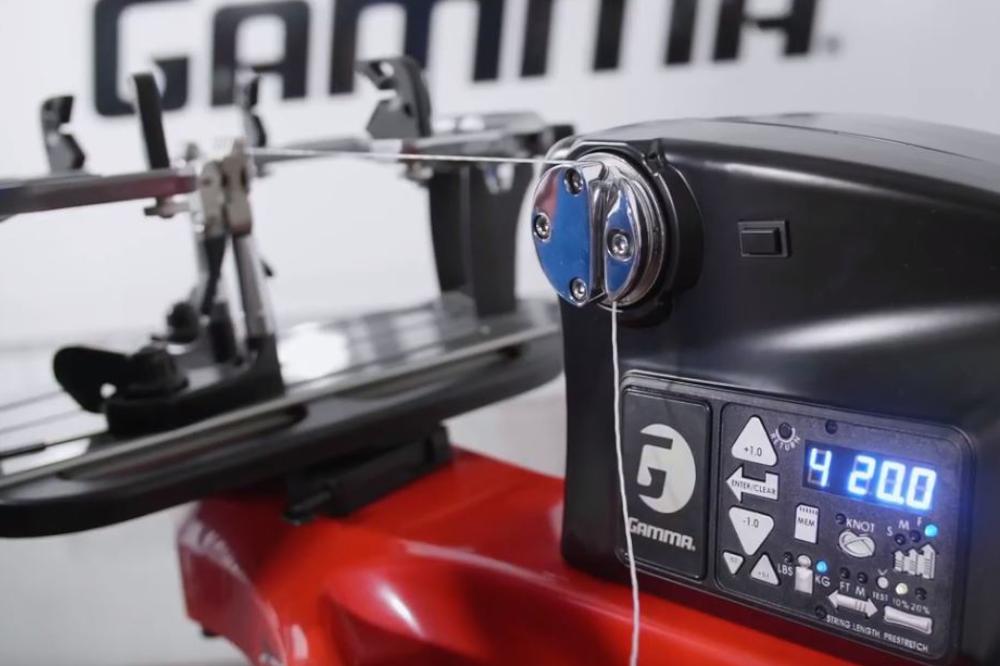 The Gamma Progression series has a red, bulbous shape. It consists of a stable plastic bowl over an aluminium frame. A generous tool compartment is located on all machines.
The Gamma X series captivates with its blue angular shape. The aluminium base has a storage compartment for tools and further drawers (1-2) on the right side. The Gamma XLT is the latest model in the X-Series. It has an extra large storage compartment with padded shelf in front of the machine.